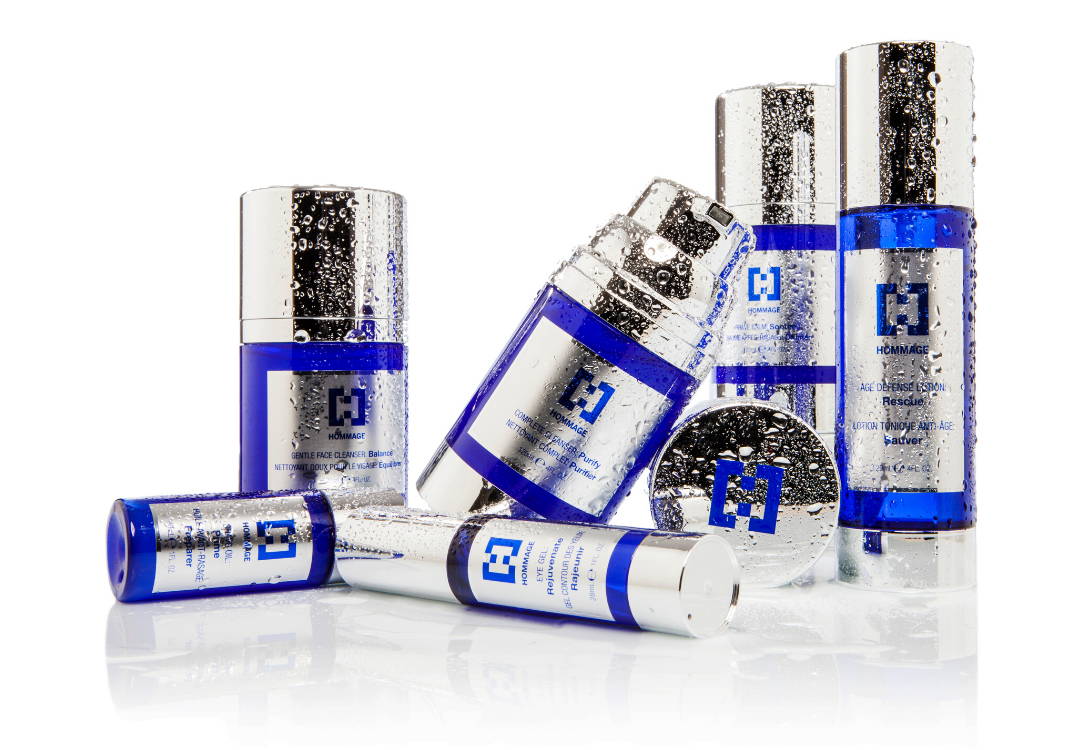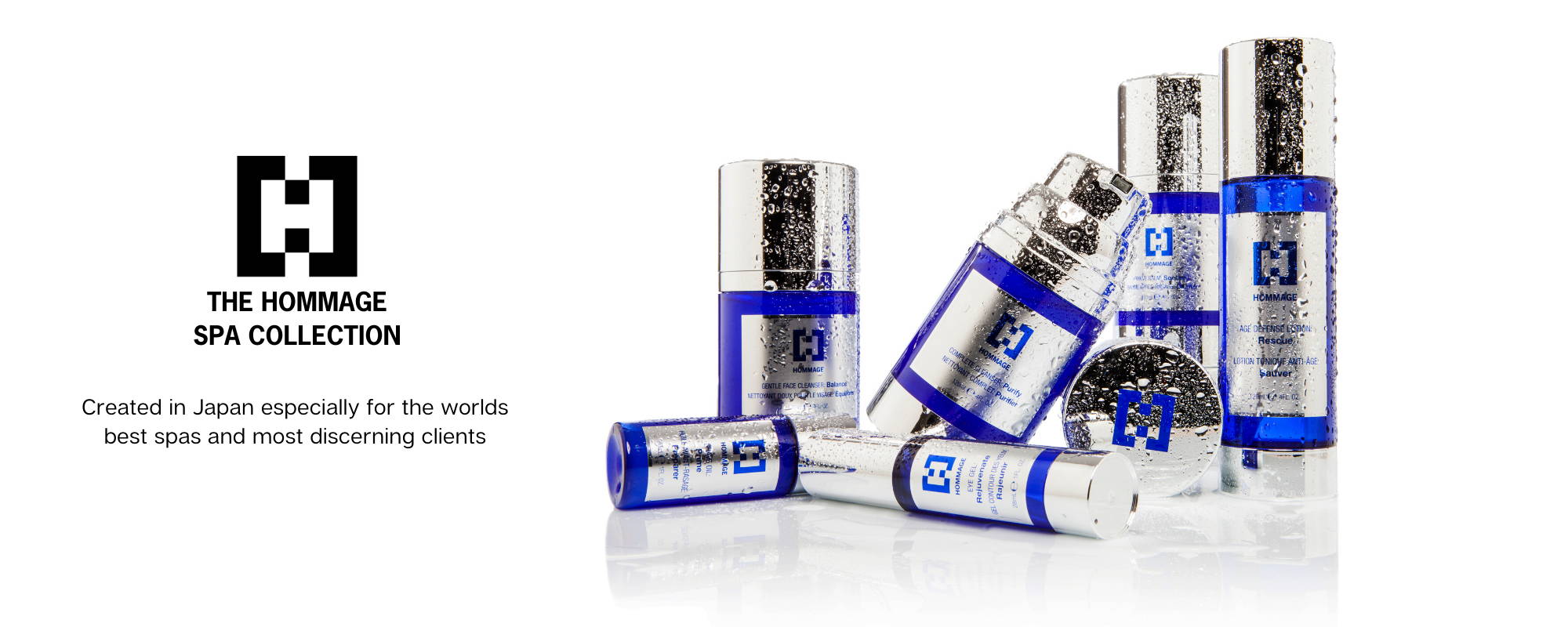 Distinct, Transformational, Masculine, Performance, Innovative, Modern, Bespoke, Design, Exclusive…Hommage is a lifestyle passion brand enjoyed by gentlemen of distinction worldwide.
Hommage defines the new standard in men's grooming by transforming the everyday grooming ritual into a luxurious and transformational experience. Innovative shave care, skincare, grooming equipment, barber and spa services combine to provide high performance indulgences that recharge a man with pride, confidence and a sense of well-being.
Made in Japan, The HOMMAGE SPA COLLECTION is an innovative range of luxurious, high performance skin care products created especially for the world's best spas and most discerning clients. The formulations are all fragrance-free, with natural scent for the shave care products.
Previously only available to top spa's and now available to individuals for the perfect home spa ritual.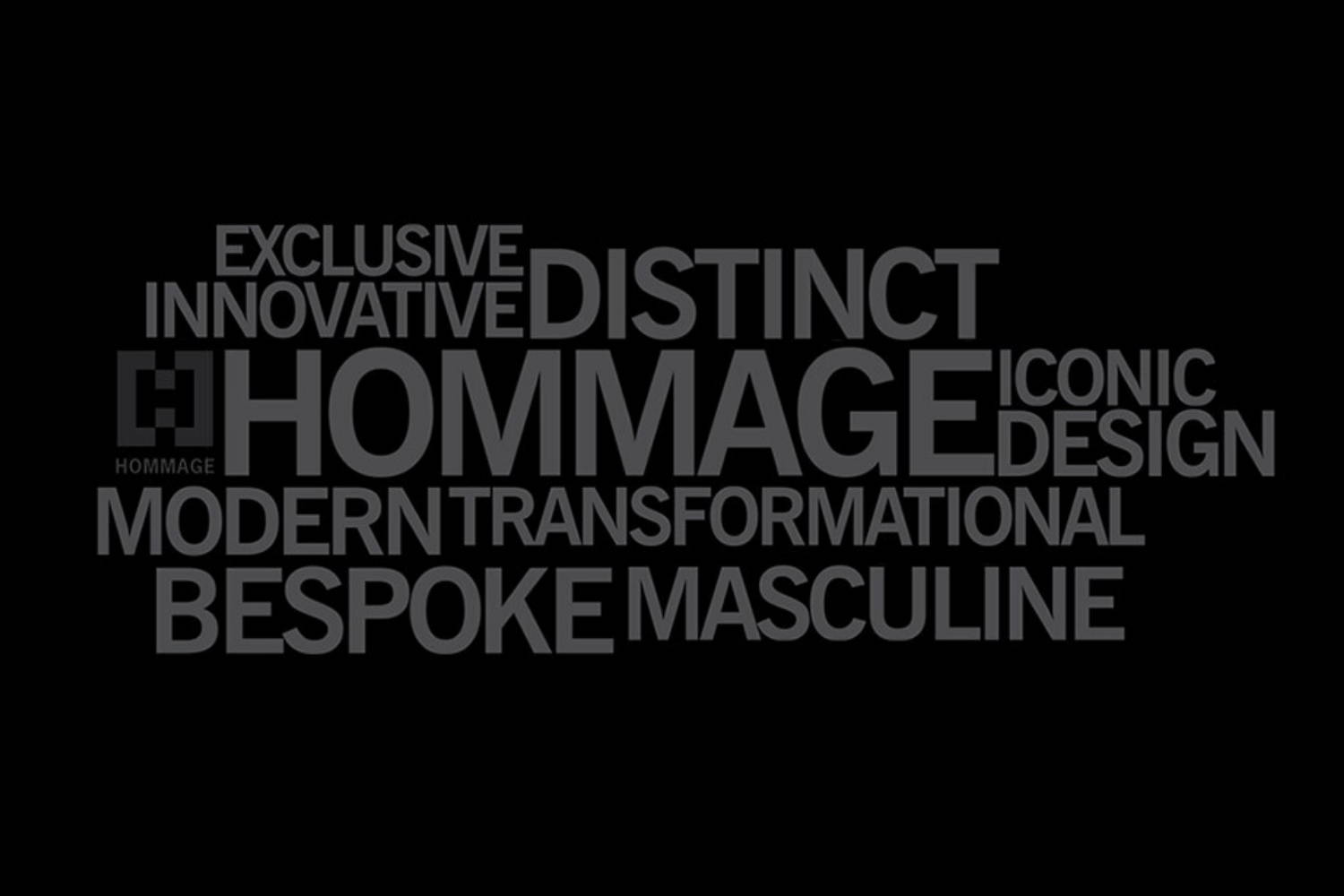 The world has changed and you may not have access currently to your favorite spa. Create your own bespoke Spa experience within the privacy, safety and comfort of your own residence…


My Hommage Home Spa

Hommage was initially created as an elite spa brand for the discerning gentleman and spa protocol is integral to our brand DNA. We all have learned to incorporate spa visits as a vital component of our overall grooming routine and sense of well being and vitality. We propose that spa is not so much a place, as a state of mind: rest, restore and renew. One's most precious luxuries today are time, space and privacy and these are all important factors in setting up and outfitting your Hommage Home Spa....

Represented at some of the top spas around the world, we are proud to call them our partners and continue to contribute and support their success. Our headline clients include (but are not limited to);
Four Seasons, Anahita, Mauritius - Coastal Road, Beau Champ, Mauritiushttps://www.fourseasons.com/mauritius/spa/

Mancave, Grand Cayman - Caribbean Plaza, 878 W Bay Rd, Cayman Islands
Rosewood Phuket, Thailand - 88/28 Muen-Ngern Road Patong Kathu Phuket 83150

https://www.rosewoodhotels.com/en/phuket/wellness

The St.Regis - Remede SPA, Singapore29 Tanglin Road, Singapore 247911

https://www.remedespasingapore.com/

Montage Los Cabos, Mexico - ourist Corridor, Cabo San Lucas, Baja California Sur

https://www.montagehotels.com/spamontage/loscabos/

For a more comprehensive list of our current spa locations please click here.
Lather Up for a Luxurious
Shave: Hommage At Home
Let's face it. For many men, shaving sucks. Even today when beards are fashionable, getting a clean shave remains a necessary evil. Electric razors don't do the job, cream can't cut it. My beard is too thick and strong, skin too sensitive. I'm ninety. I know these things...
We are committed to help individuals on their journey to better skin health, get in touch via the link below to find out how we can add value to your skincare routine.